The Great War – Poetry – In Flanders Fields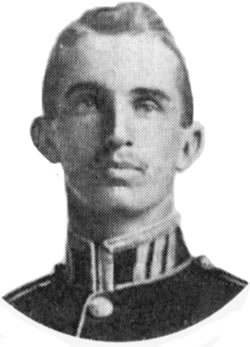 During the early days of the Second Battle of Ypres a young Canadian artillery officer, Lieutenant Alexis Helmer, was killed on 2nd May, 1915 in the gun positions near Ypres. An exploding German artillery shell landed near him. He was serving in the same Canadian artillery unit as a friend of his, the Canadian military doctor and artillery commander Major John McCrae.
As the brigade doctor, John McCrae was asked to conduct the burial service for Alexis because the chaplain had been called away somewhere else on duty that evening. It is believed that later that evening, after the burial, John began the draft for his now famous poem "In Flanders Fields".